We recently had the luxury of going to Infocomm 2022 at the Las Vegas convention center! After more than 2 years without visiting a trade show, our crew was ready to see new products but most importantly, see friends again!
Day 1 - We stopped by the Froggy's Fog booth first. Froggy's Fog has fog machines, snow machines, hazers, bubble machines and much more. EMI Audio uses Froggy's fluids for all of our rental machines and have great success. Froggy's has a high level of quality control on their production so using their fluids in our Froggy's machines as well as others was a no-brainer.
Next we stopped by the ADJ booth and visited our friend Edgar! One thing we noticed this year was just how high quality all of the new ADJ lights had become. A lot of new fixtures are now IP rated with very high output. Utilizing the new lime colors for the LEDs offers a higher output generating less heat. Very cool!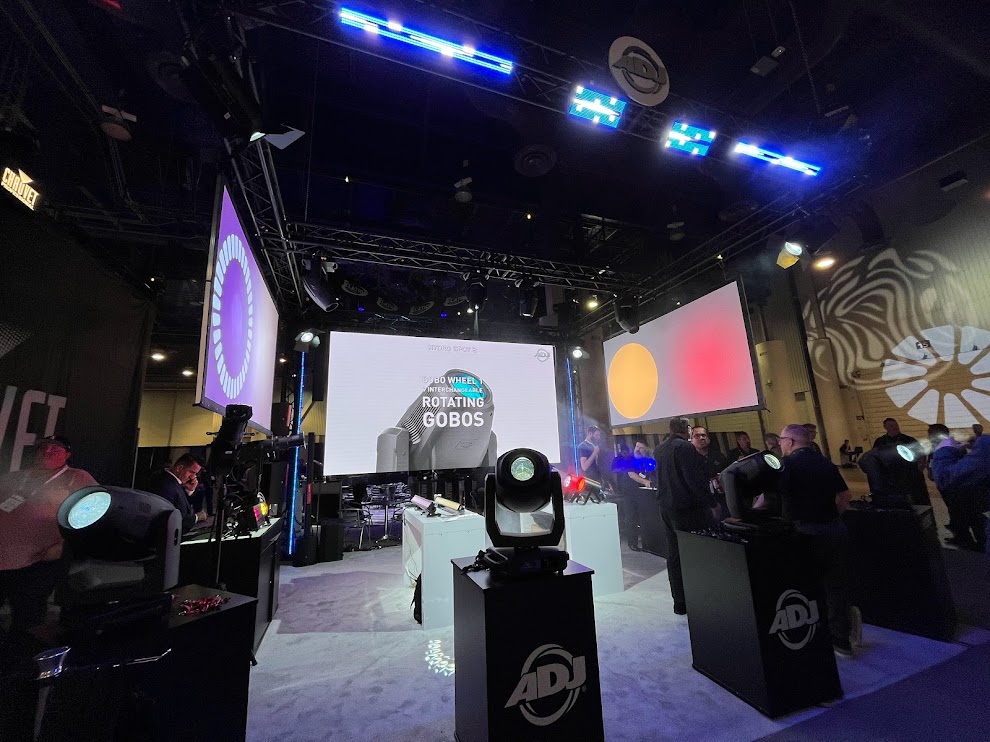 Our next stop was the Chauvet Pro booth! Chauvet Pro fixtures are also utilizing IP technology which makes them great for outdoor use! Have inclement weather during a gig? No problem with these guys. On top of the IP rating, Chauvet pro is also using the new LED colors to in their fixtures.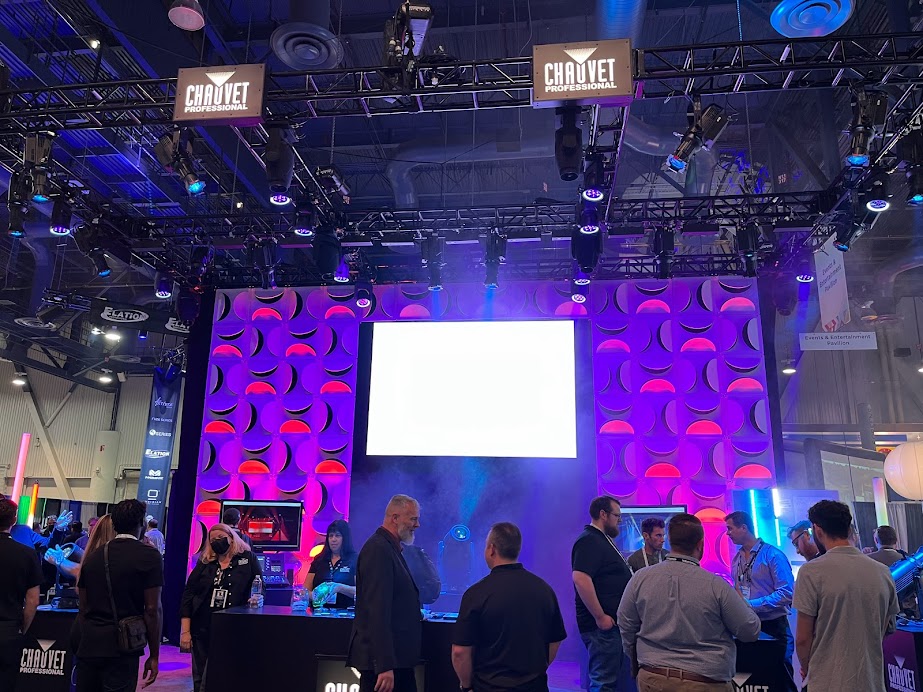 Finally we stopped to see our friends at the Allen & Heath booth! Samantha shows us the new tech of the AHM processors! The AHM64, AHM 32 and AHM16 are exciting new products into the integration world. Allen & Heath has always produced the highest quality live mixers and we're very excited about integrating their AHM line into our next installations!
Day 2 - We visited the Bose booth for a very special reason. The Bose Summit award is given to Bose dealers who are able to do 10% more in Bose sales than the previous year. EMI Audio has achieved this goal many times in the past including 2020! We are excited to announce that we were once again able to reach the "Summit" in 2021! Thanks to Bose's lineup of amazing installation products as well as the Bose Pro mobile line, we had an outstanding year. The Bose L1 Pro lineup is an absolute game changer! It's quite possibly the best sounding, mobile line array system on the market. We're especially fond of the Bose L1 Pro32 with Sub2 which for a lot of our DJ customers, is the perfect amount of bass and coverage! Did we also mention that Summer is Bose S1 Pro season?
EMI Audio and Bose Professional look to make 2022 our best year yet!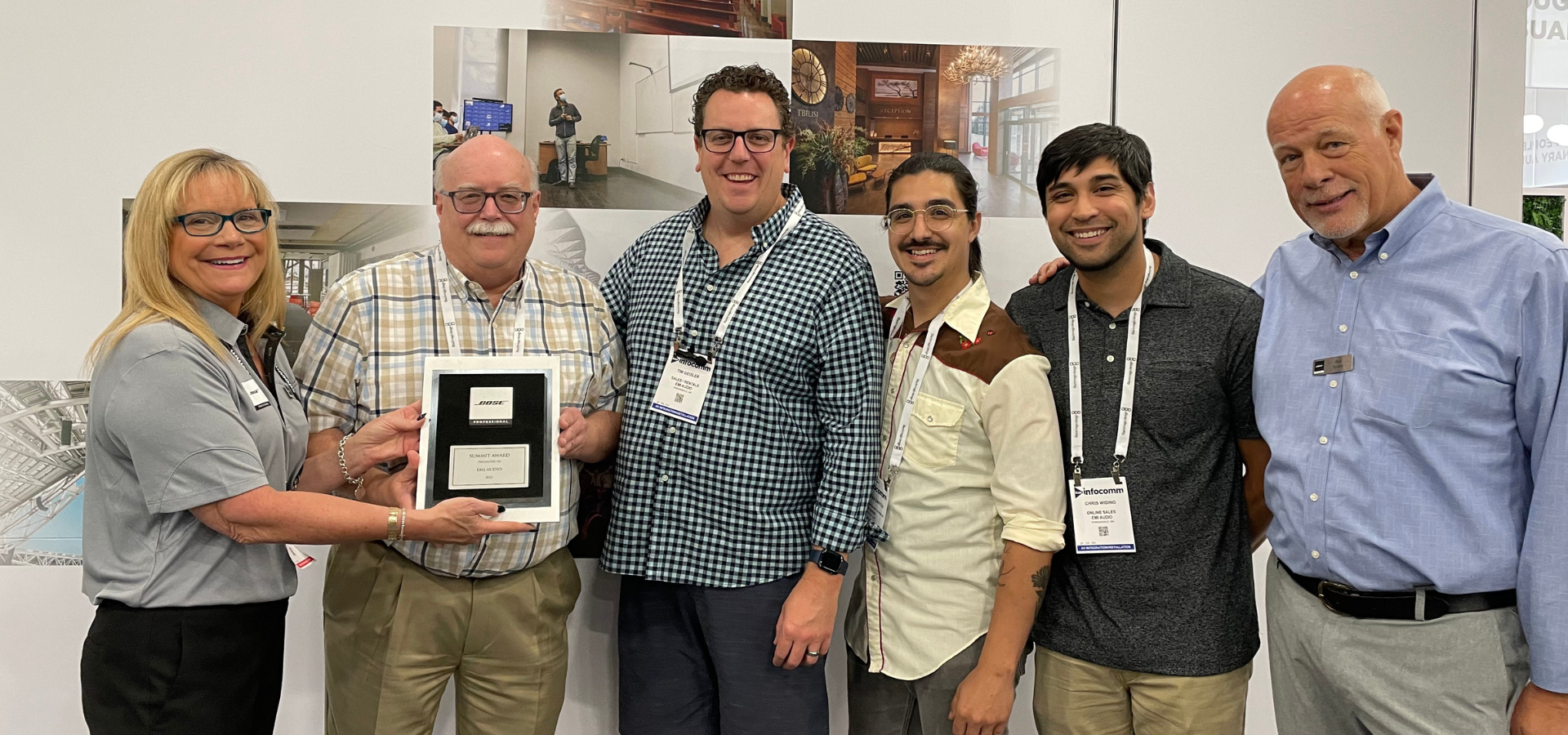 Our next stop was to visit JBL Pro and check out the all NEW SRX series! Getting a first hand look at the all new SRX series was amazing! We were extremely impressed with the quality of the boxes and particularly how they sounded. The output was amazing! Keep an eye out as we look to implement the SRX line into our rental inventory.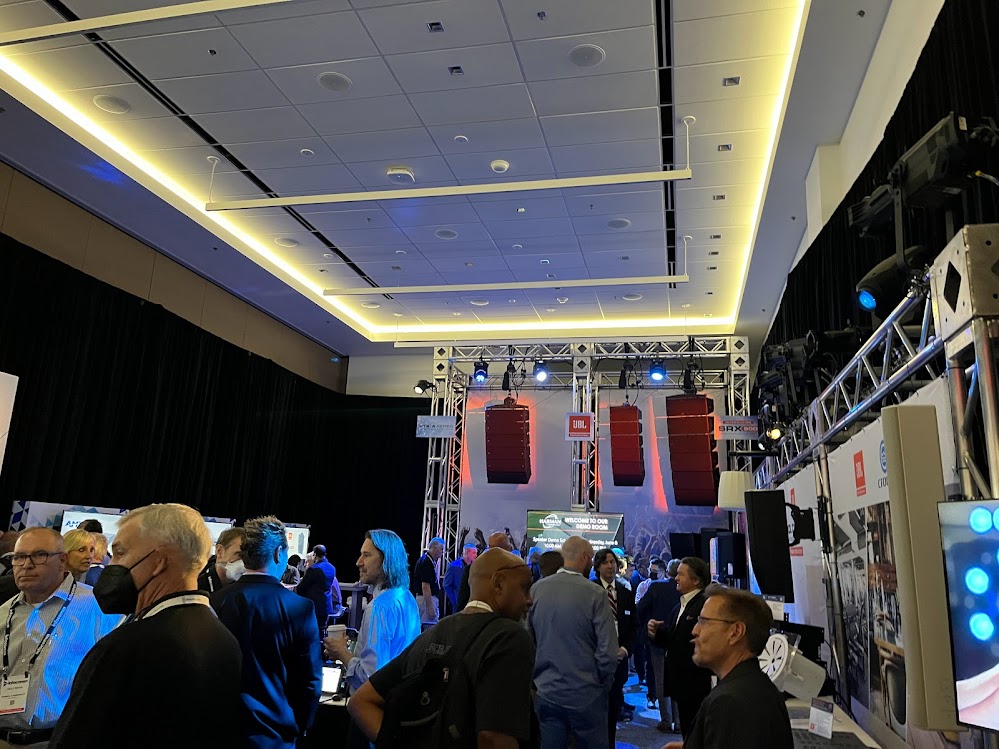 Check out this cool PRX ONE adaptor! This allows you to mount the array speakers to your trussing system while the base / mixer is down below! Very cool.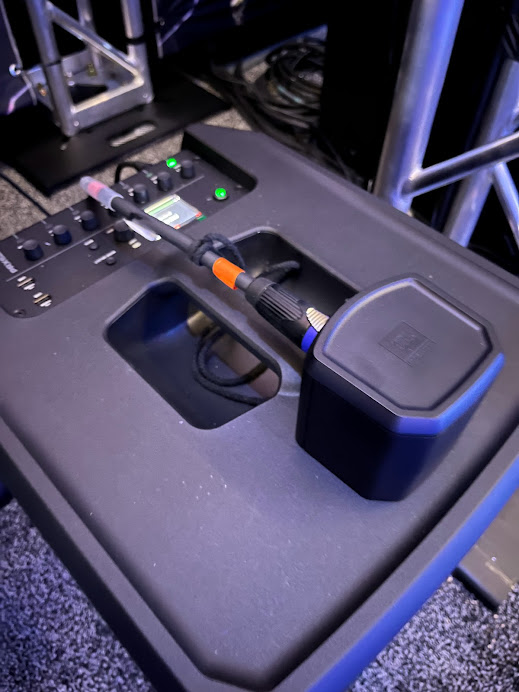 What trip would be complete without an amazing dinner! For our last dinner in Las Vegas, we chose Morimotos at the MGM Grand Casino & Hotel. The sushi was amazing and our waiter Truman left a lasting impression on us. We lucked out and everything was outstanding! After dinner, we checked out the Cirque Du Soleil show "LOVE"! We all left the show thoroughly impressed with not only the visuals of the show, but also how great it sounded! The experience was a sound guys dream!
We can't wait for the next trade show. For now, we'll be focusing on summer 2022 and all of the challenges that come along with the busy season!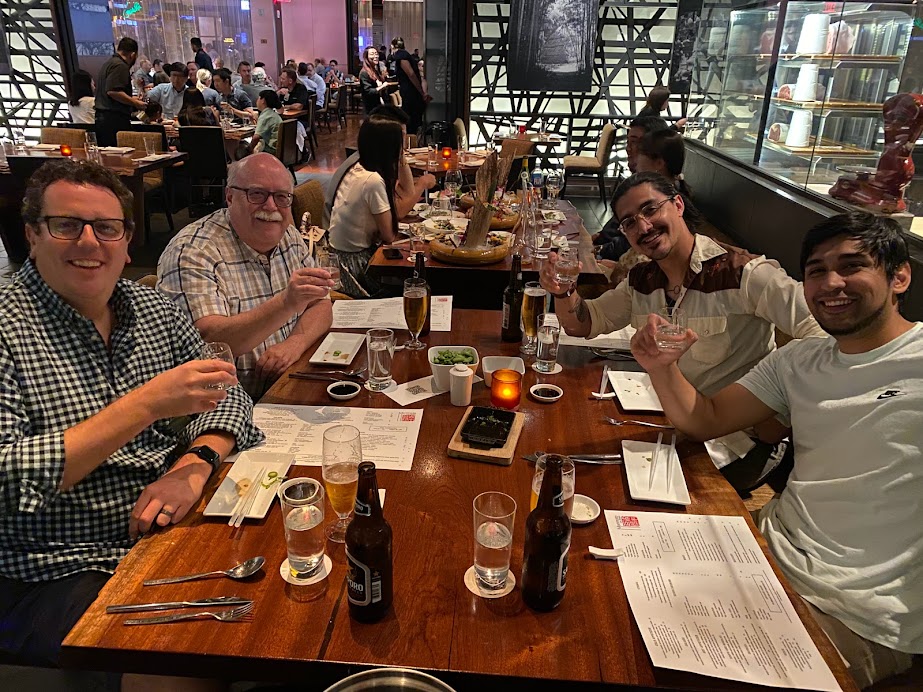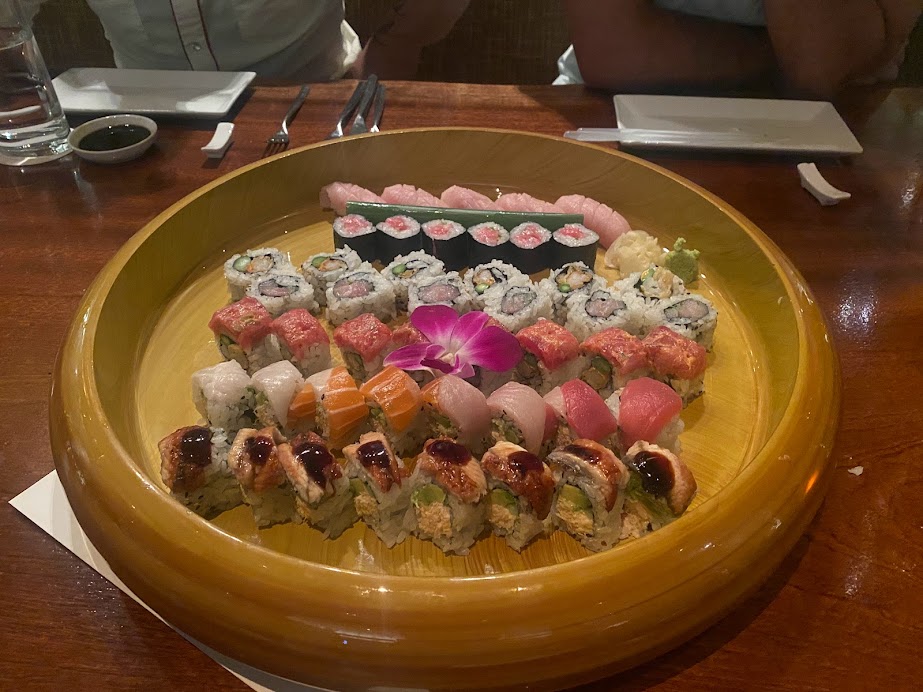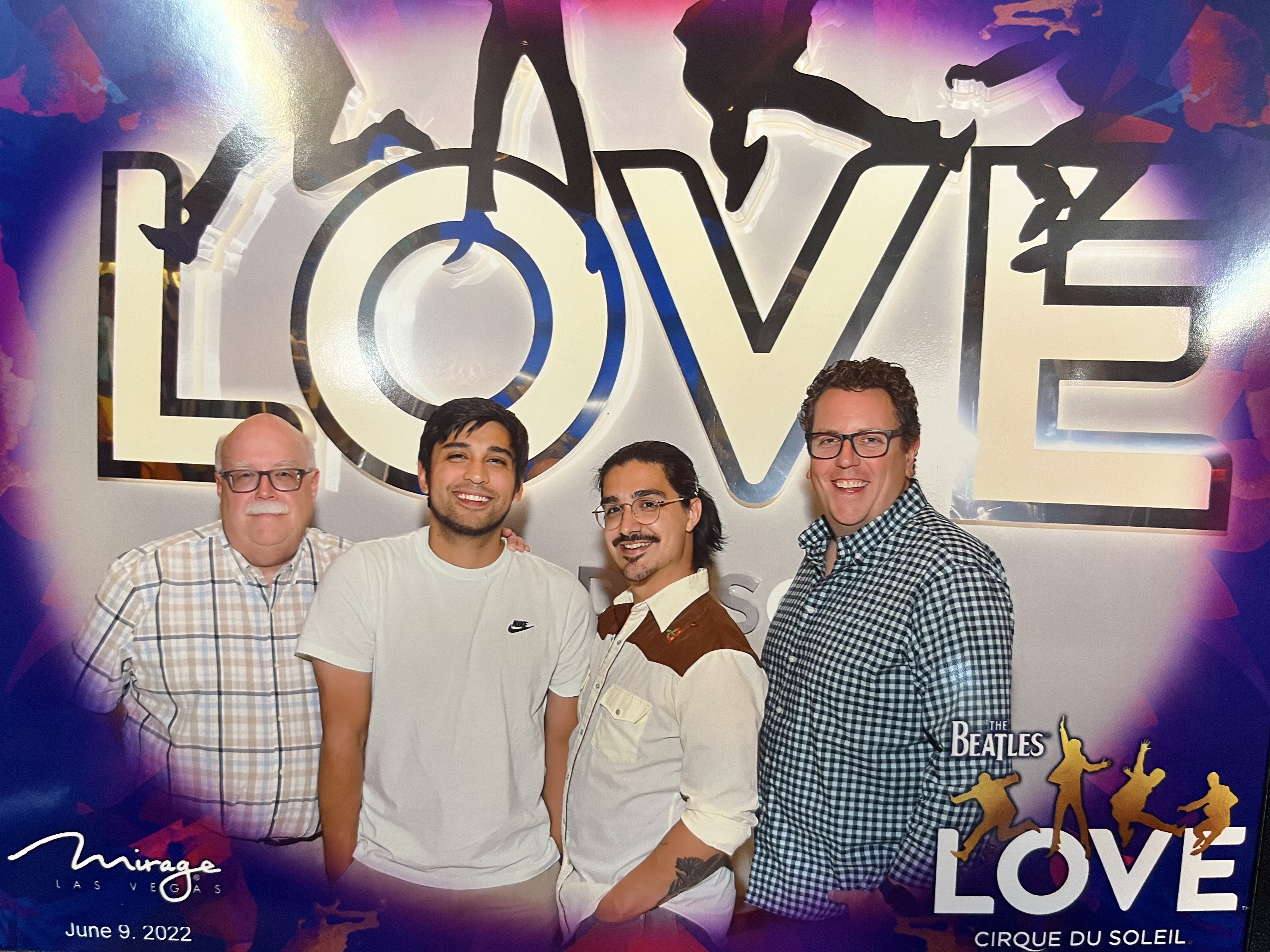 Check out our vlog below for some of the new and exciting products we saw at Infocomm 2022!
Recent Posts
EMI Audio recently upgraded the wireless microphones at the Armstrong High School Theater! 18 w …

We recently had the luxury of going to Infocomm 2022 at the Las Vegas convention center! After more …

We can't remember the last time we had THIS many powered speakers in stock at EMI Audio! We've got m …