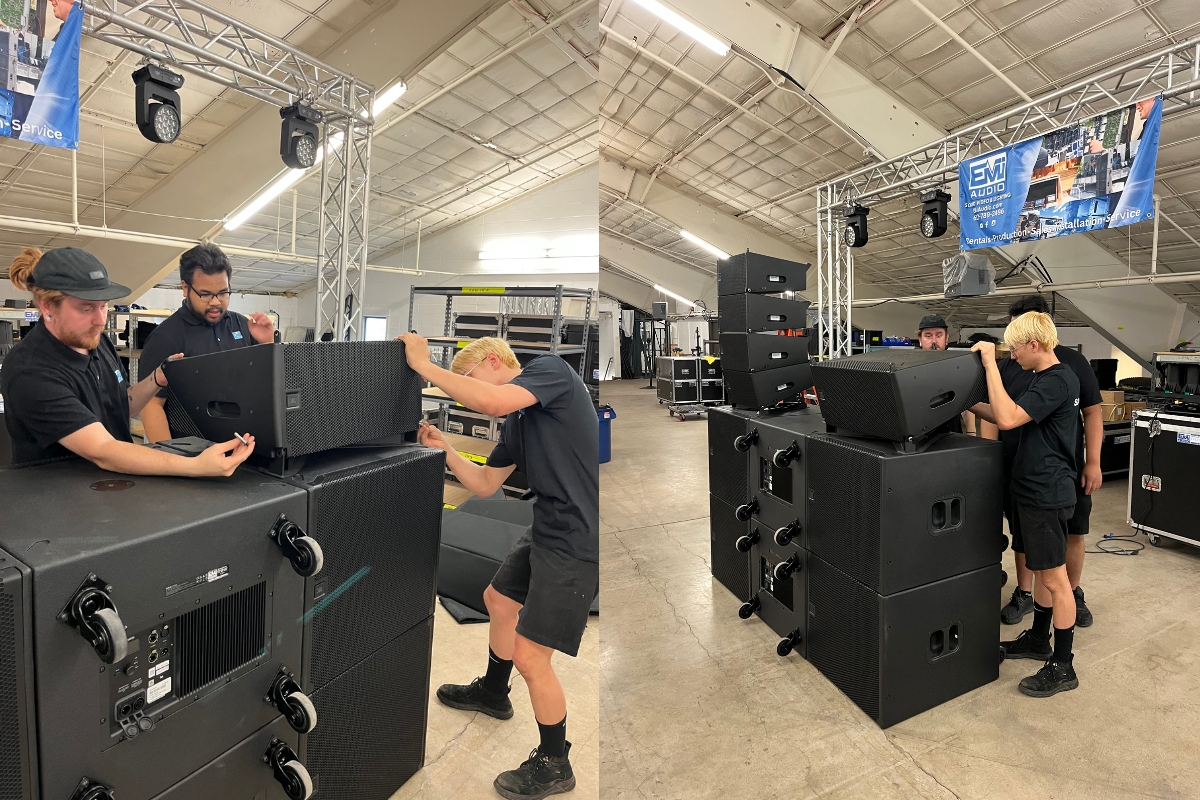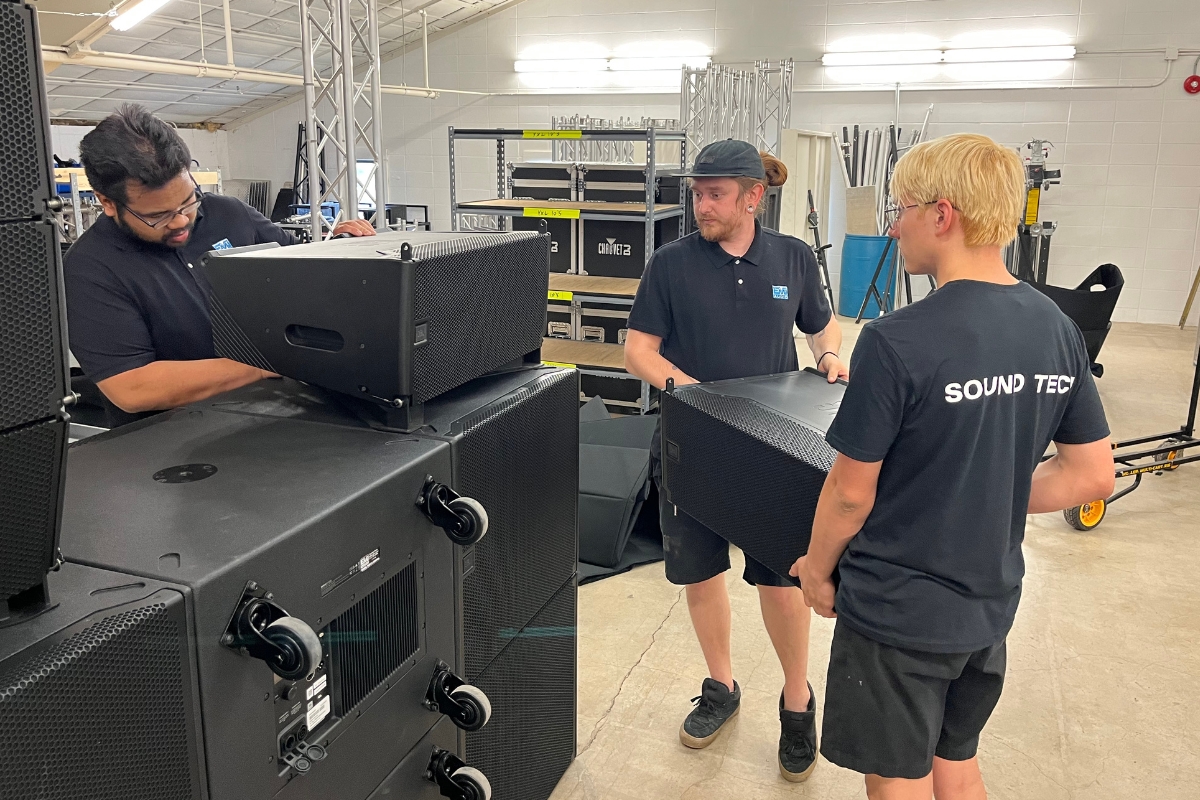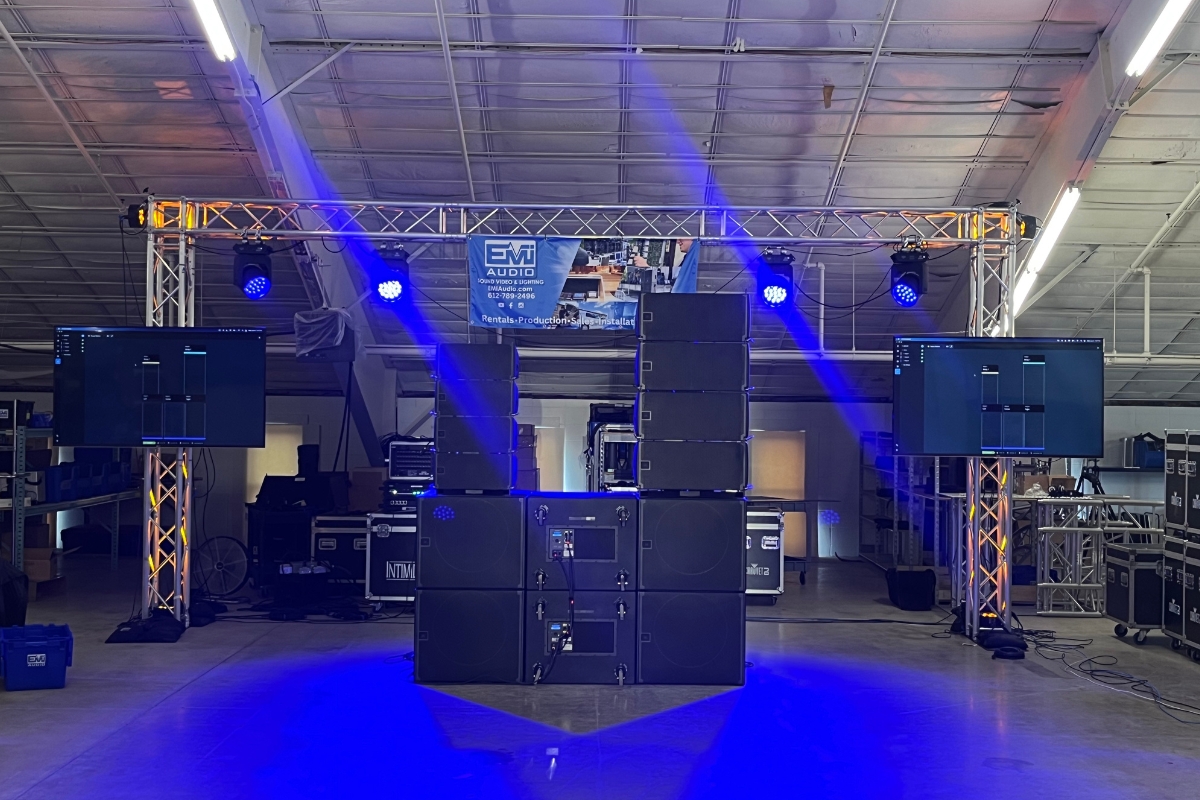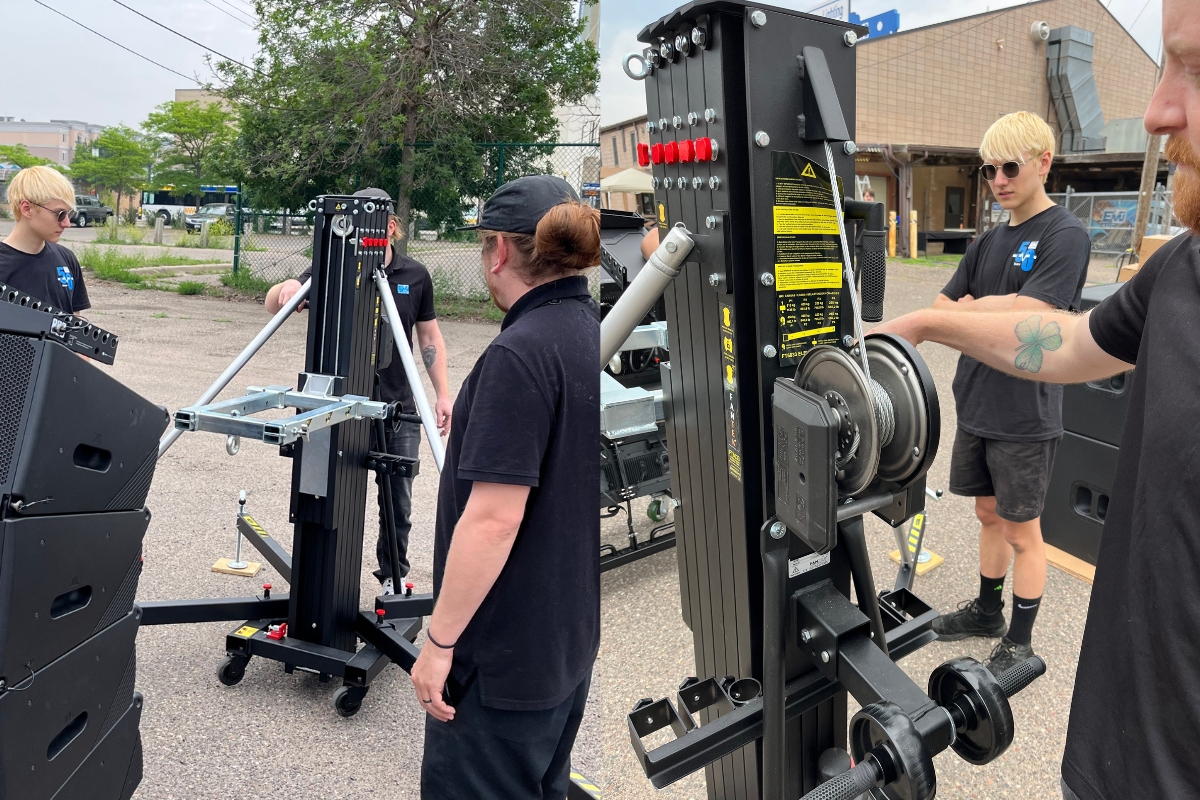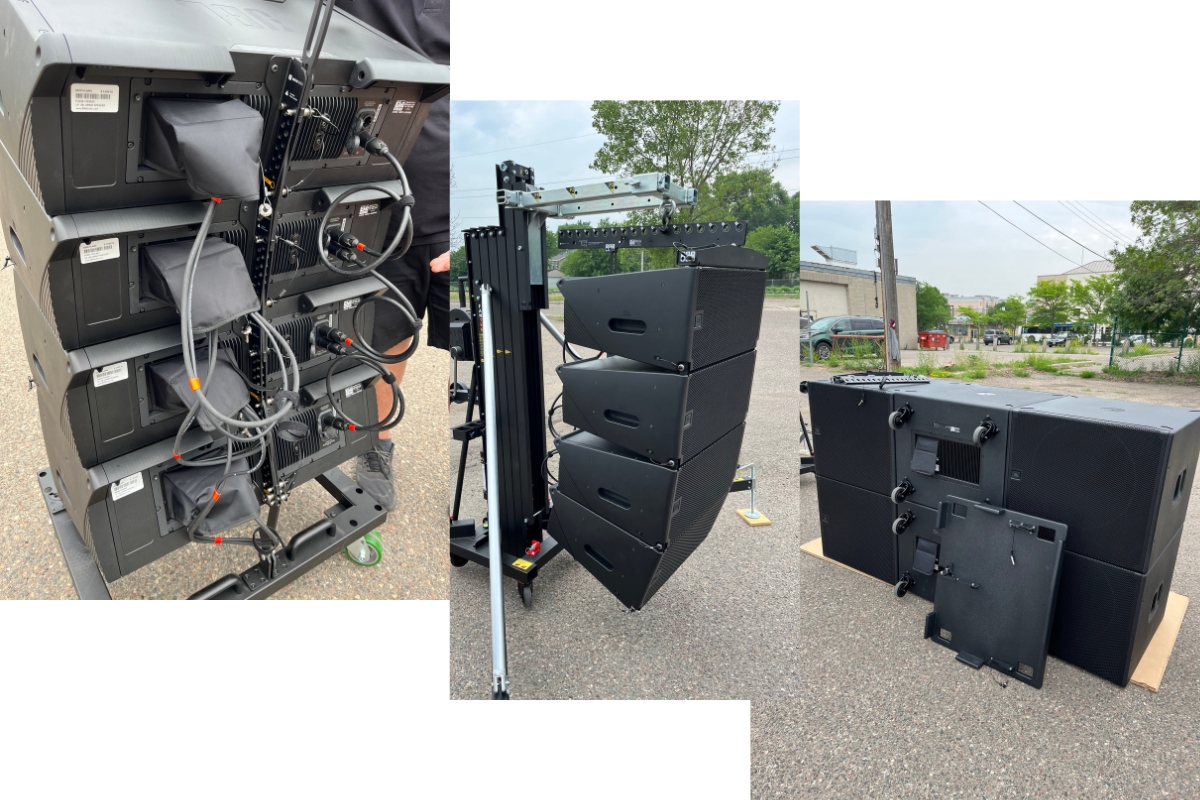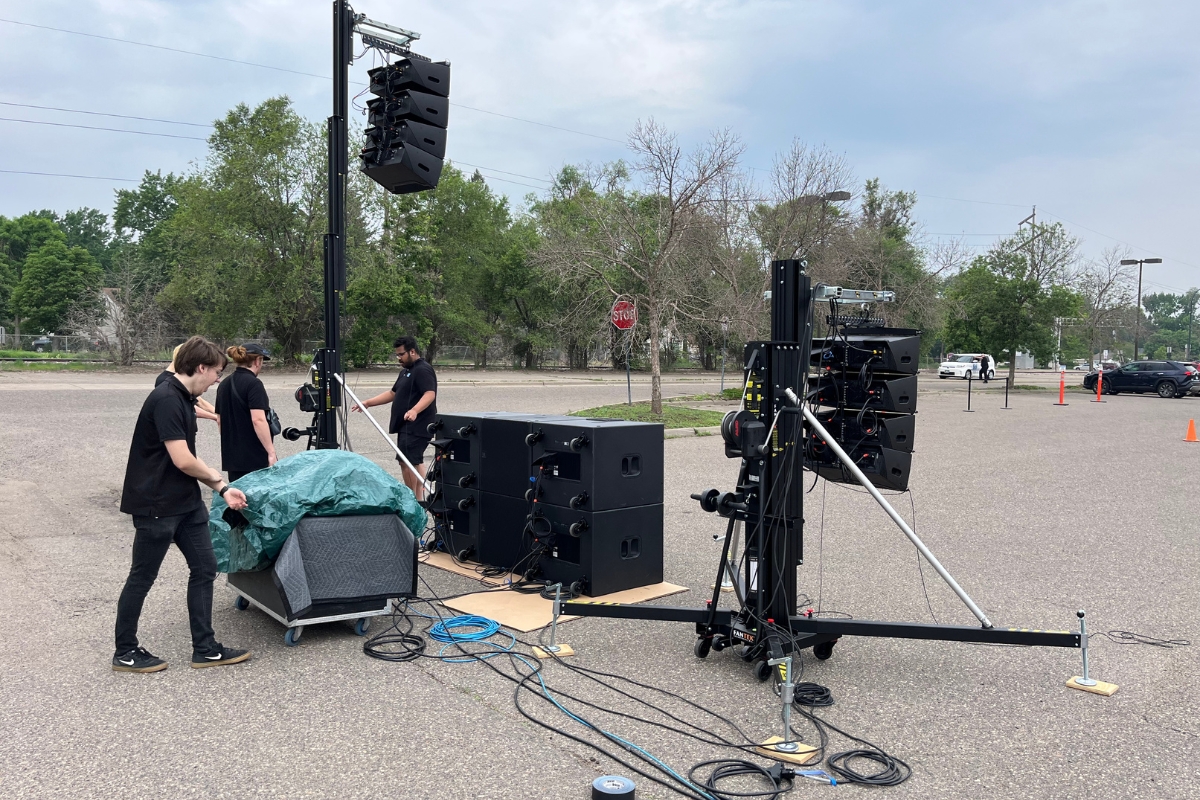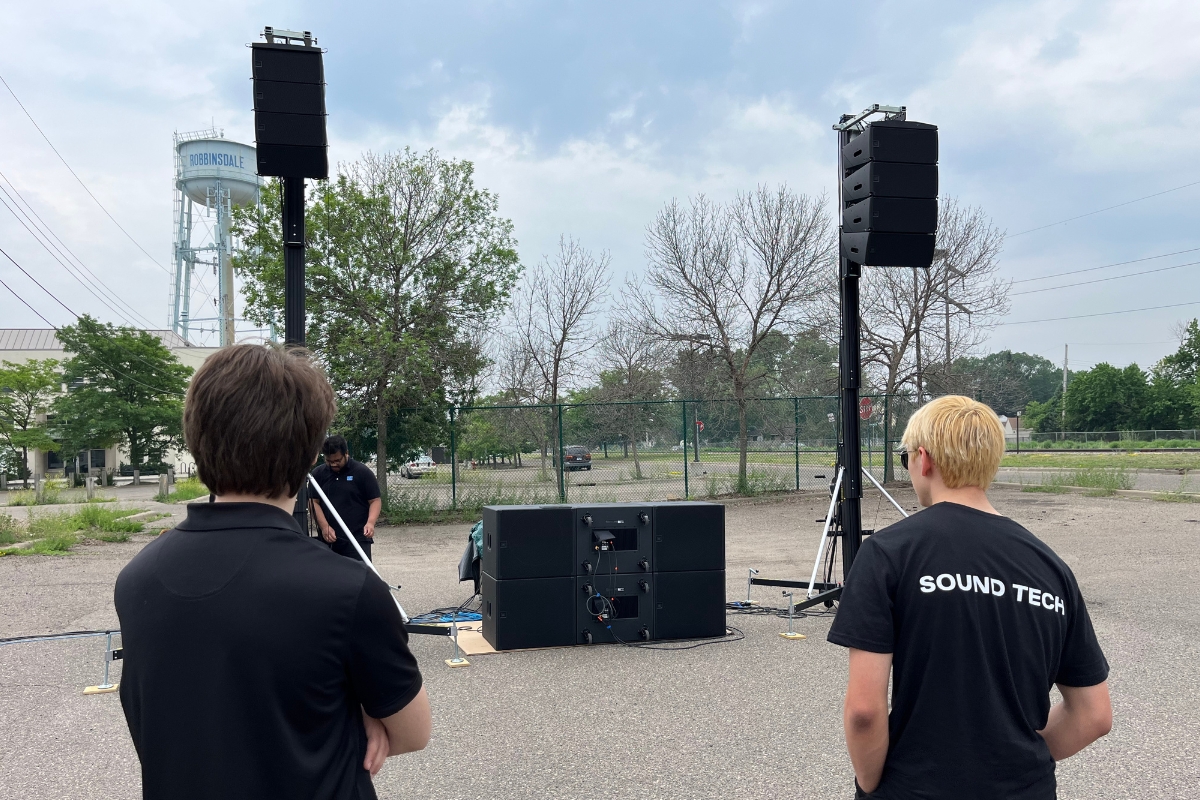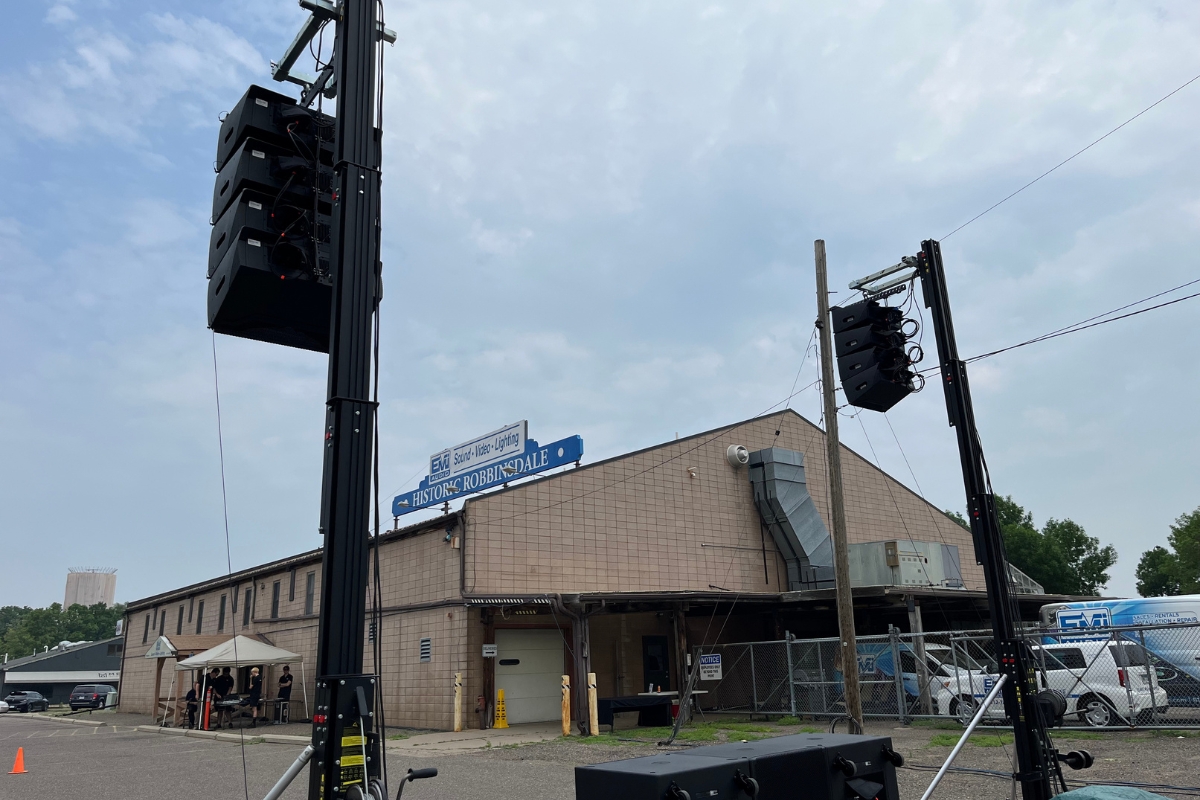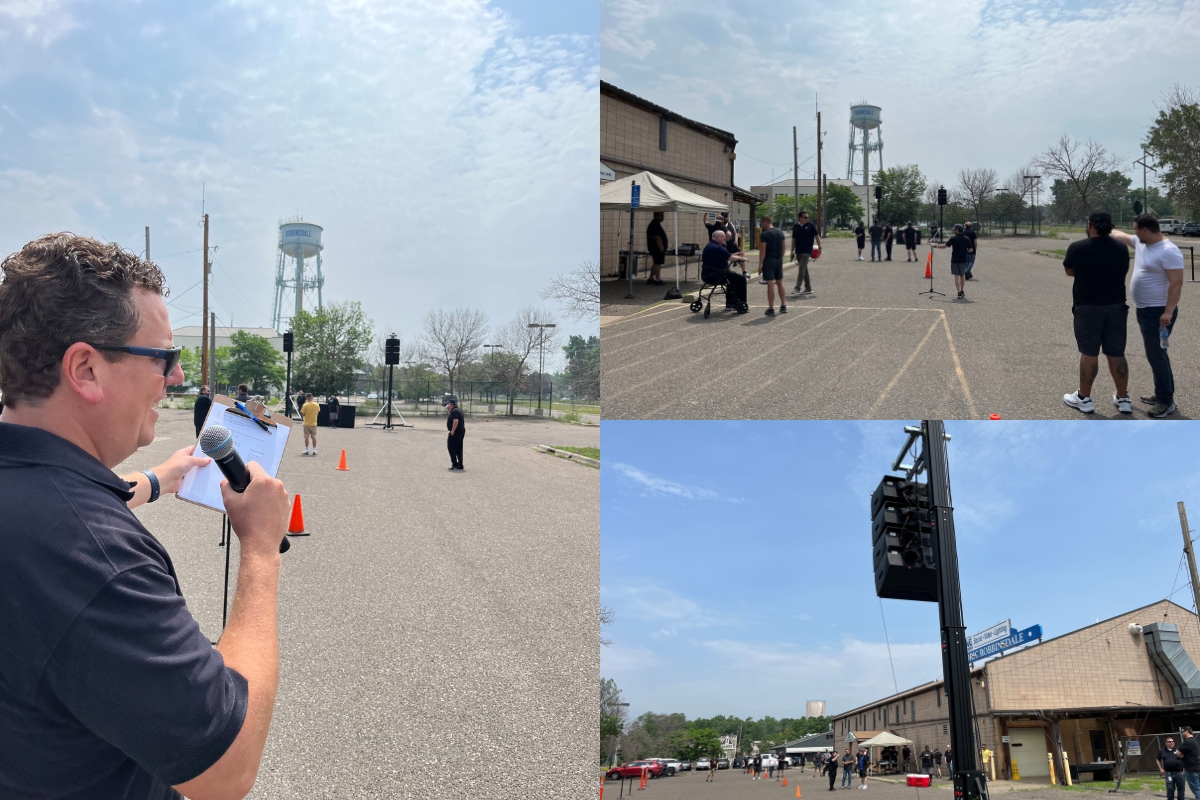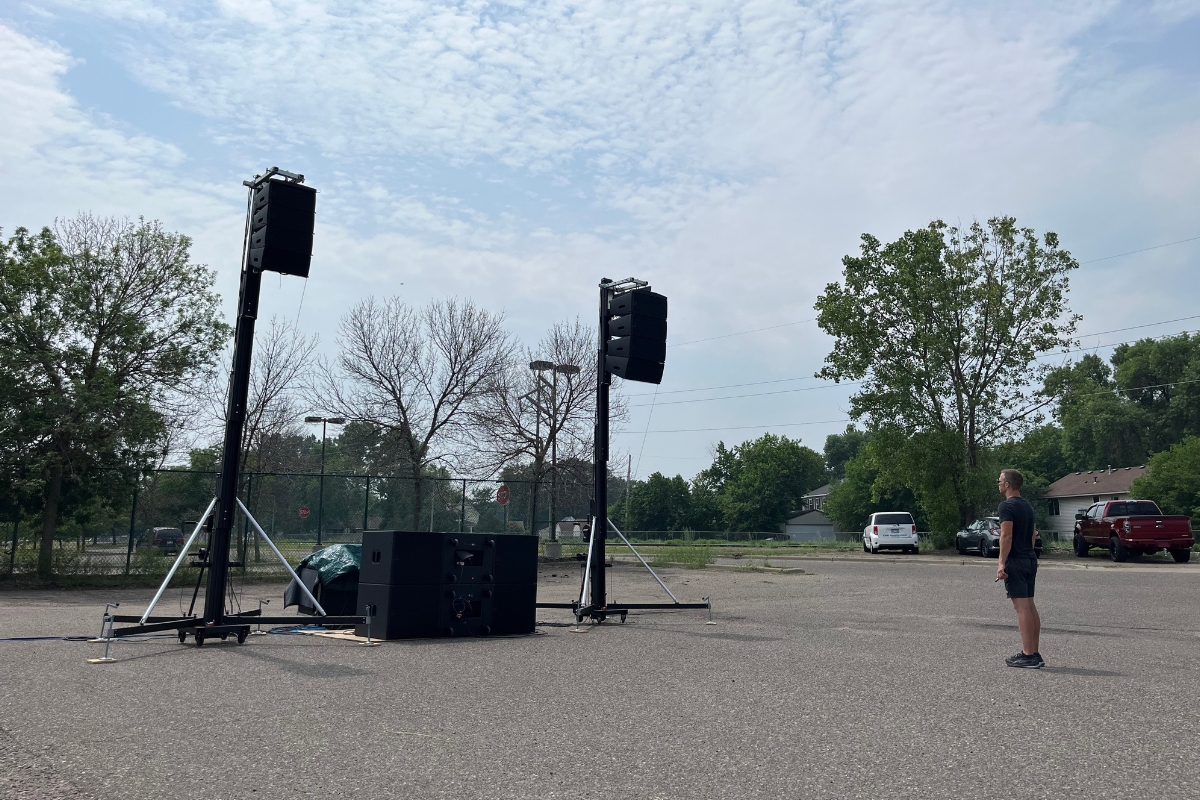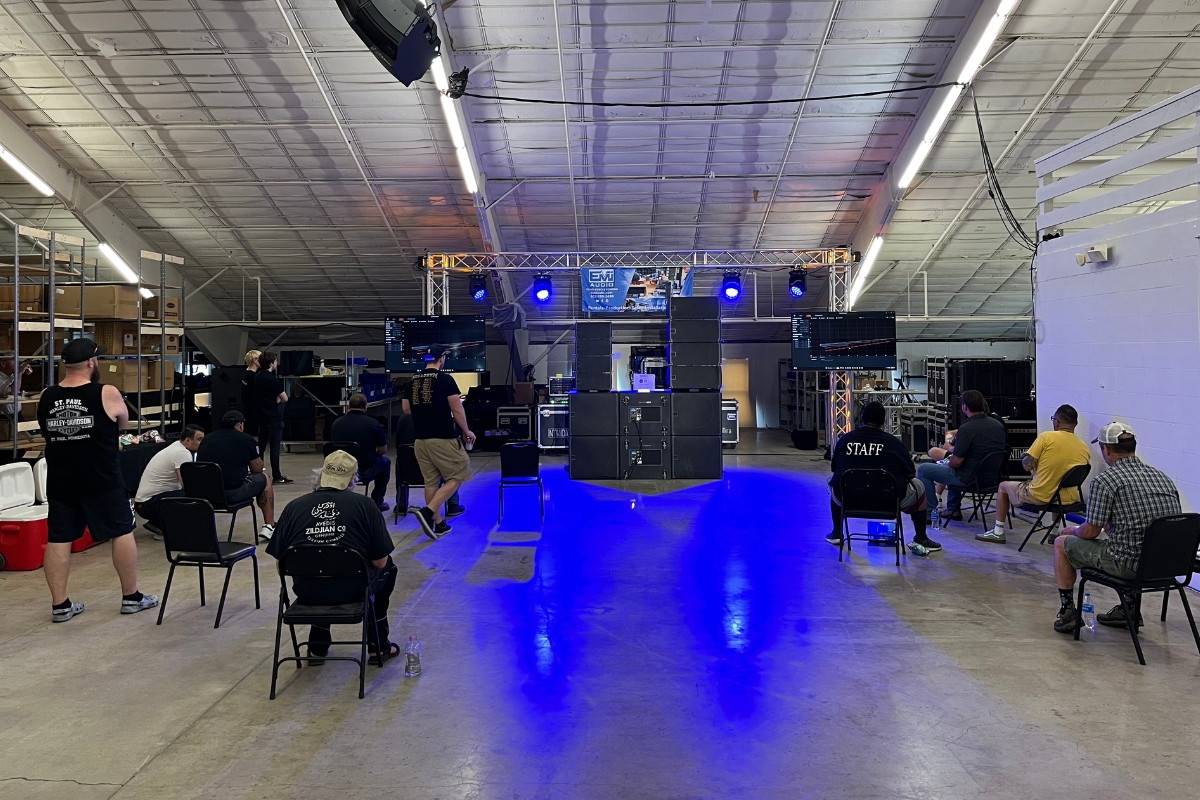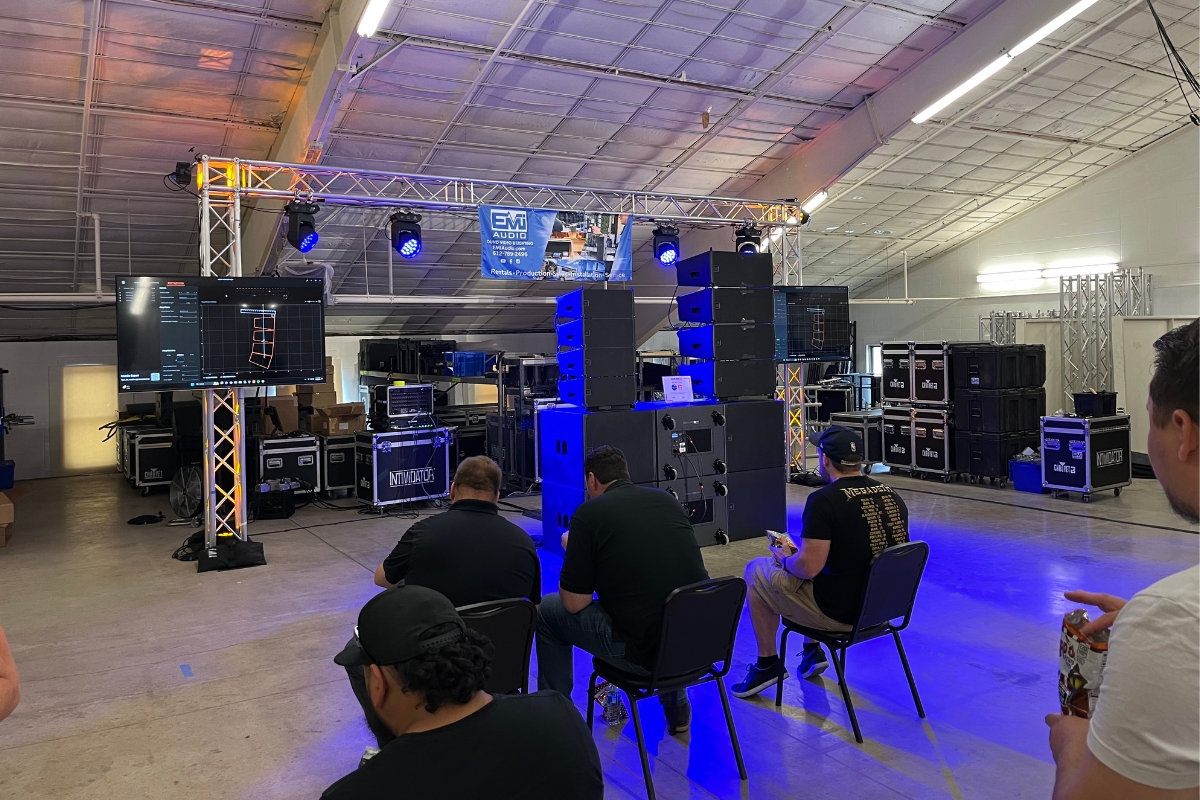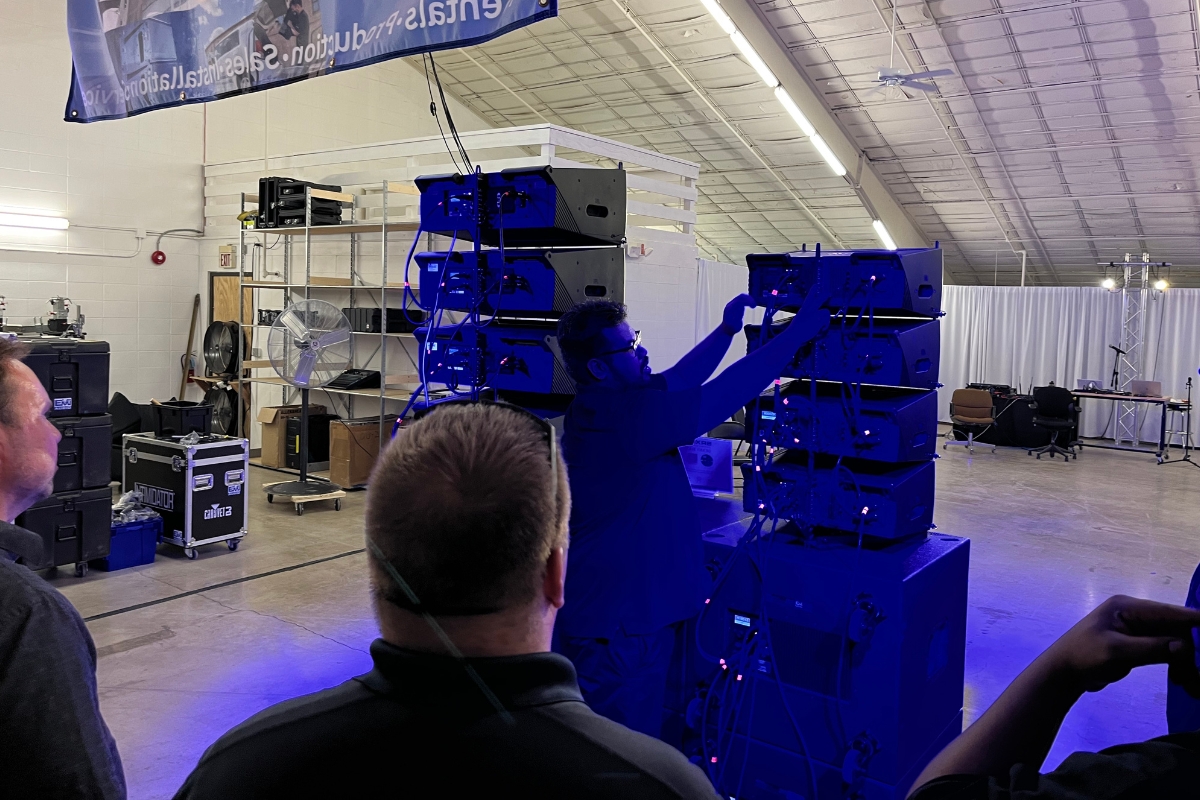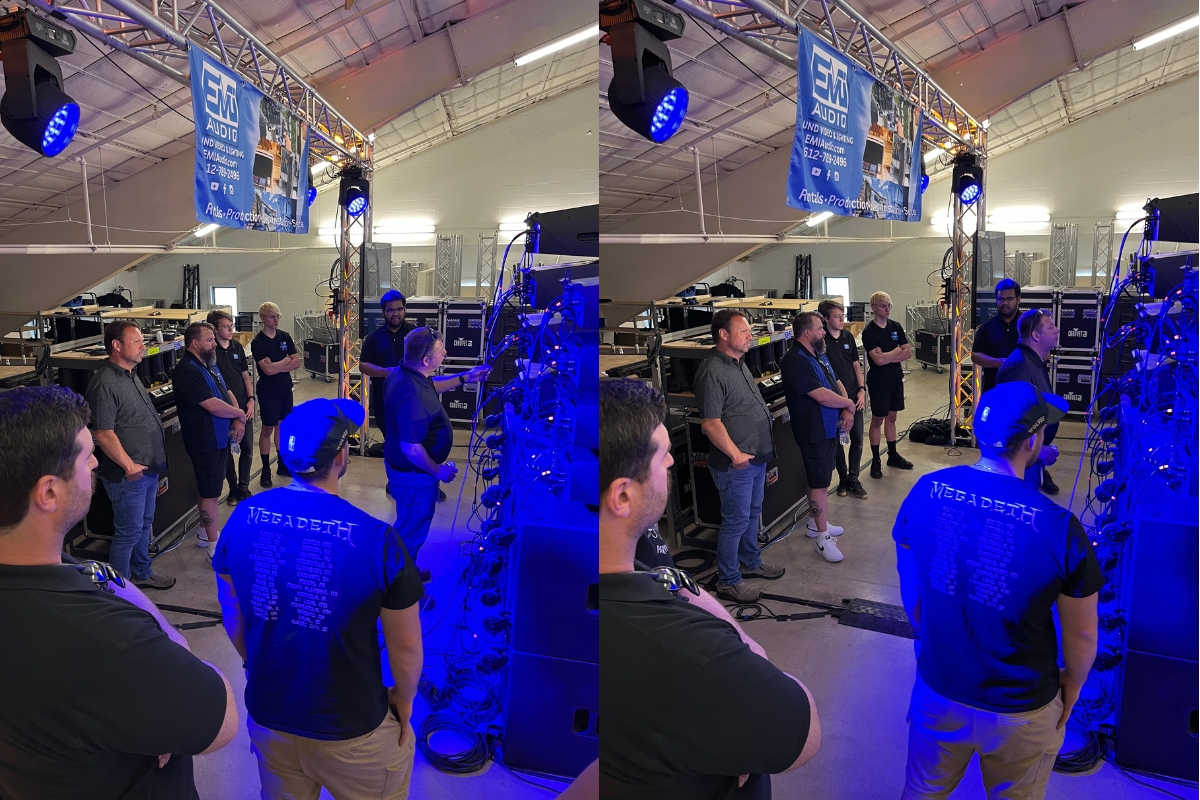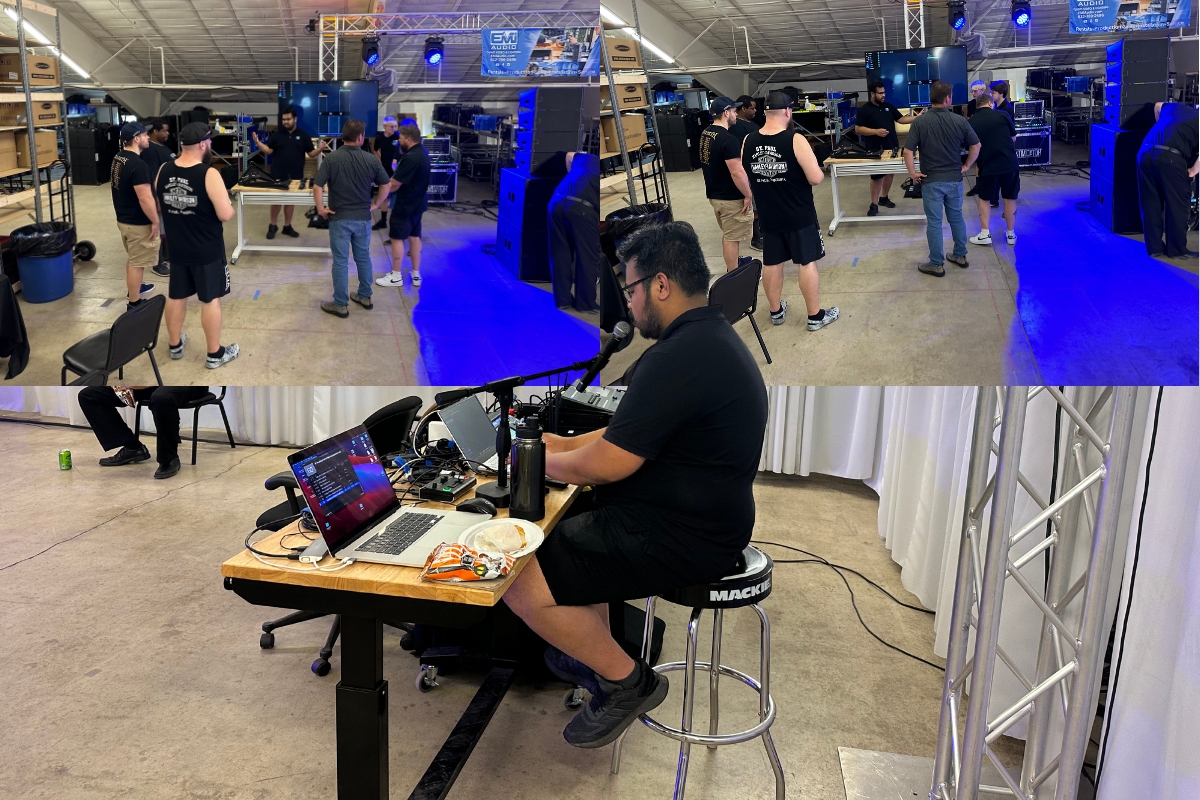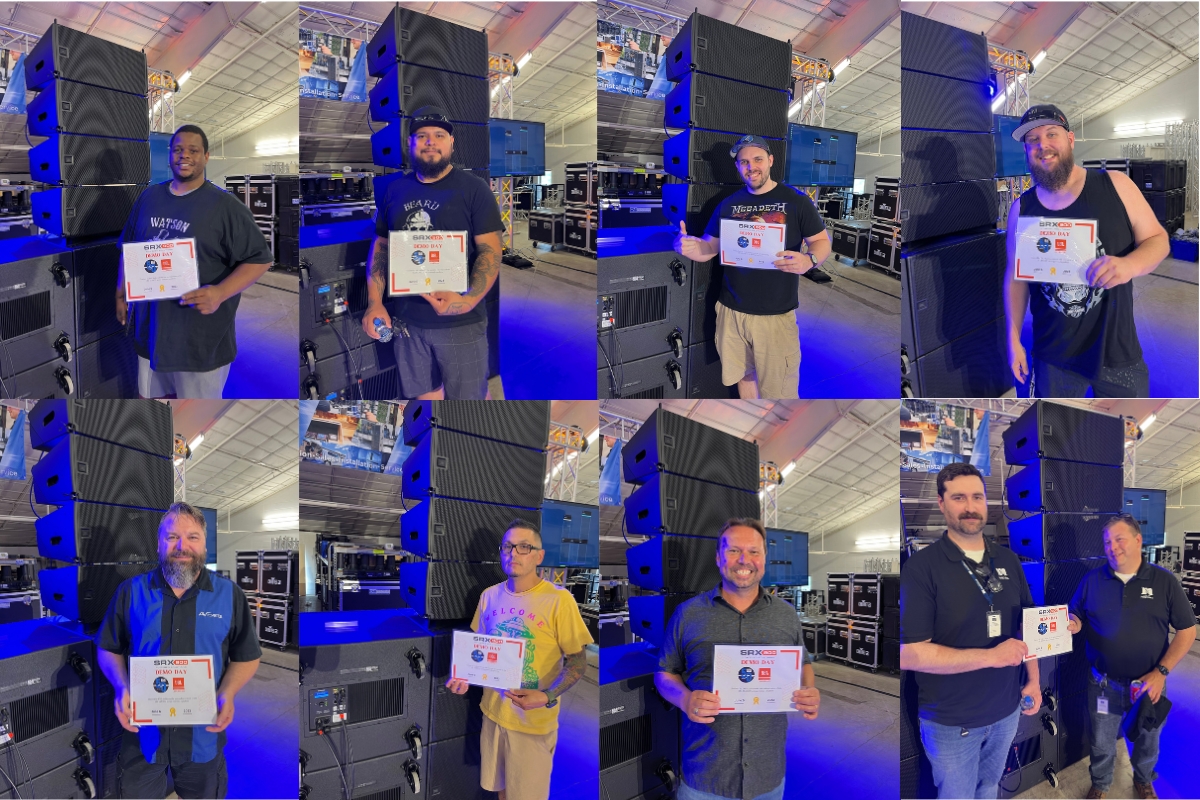 Thank you to everyone who joined the EMI Audio technicians and JBL reps for the JBL SRX Lunch, Demo and Certification day! The weather was perfect for an outdoor demo and the event went smoothly. The JBL SRX 900 series sounded great. Throughout the day our guests heard spoken word and audio tracks that highlighted the sound quality and output of the SRX900 series. We demoed both the SRX906LAs and SRX910LAs as well as the SRX918S subwoofers outdoors and it's safe to say, everyone was impressed with the the system! After PotBelly provided delicious oven baked sandwiches for lunch, Thomas trained guests on the SRX control software which is essential when running the SRX in various environments. After a few more demos, everyone was trained on how to setup and connect the system! After a long day of demos and training, we are confident that the JBL SRX 900s will be the choice for many of our guest's next large or outdoor events that require big output!
Thank you to both Thomas and Tim for MCing the event and providing great technical knowledge to everyone who joined us. Thank you to the EMI Audio staff who quickly setup and wired the system for the day's demos.
Are you interested in renting or owning the JBL SRX900 line array system? Contact the EMI Audio staff and become JBL SRX certified!
Rent JBL SRX900: https://rentals.emiaudio.com/search.asp?search=srx
Buy JBL SRX900: https://emiaudio.com/search.php?search_query=%22sr...
----------------------------------------------------------------------------------------------------------------------------------------------------------------------------------------------------------
Join the EMI Audio & JBL representatives for JBL SRX900 Outdoor Demo & Certification! Are you interested in renting and operating or purchasing the all new JBL SRX900 series line array speakers? You won't want to miss this! Join us at EMI Audio for an outdoor demo and training on the SRX setup and control software. Once you are "SRX Certified" by EMI Audio, your account will automatically enjoy an additional 20% off SRX900 series rentals. Already receive a preferred customer discount? This is an additional discount! Schedule :

12pm-1pm: Outdoor Demos on the SRX906LAs, SRX910LAs and SRX918S subs. Lunch and beverages provided by JBL and EMI Audio.
1:00-1:30: SRX software demo & questionnaire
1:30-1:45: Live, interactive SRX setup demo
2:00pm: Indoor Demo and event conclusion.
No purchase necessary! *Outdoor is weather permitting* See you Tuesday, June 6th at EMI Audio!
Recent Posts
EMI Audio – Rentals, Sales, Installation, Service Since 19 …

EMI Audio – Rentals, Sales, Installation, Service Since 19 …

The EMI Audio production team provided PA and visual support for the City of Crystal's C …